Online testing has become an increasingly popular method for evaluating language skills in recent years. With the proliferation of the internet and the increasing availability of online learning platforms, it is now possible to conduct language tests remotely. Thus, the need for in-person proctoring has begun to decrease.
Advantages for Language Skills
There are many advantages to online testing for language skills. One of the main benefits is convenience. With online testing, individuals can take the test from the comfort of their homes at a suitable time for them. This can be especially useful for those who may not have access to a testing center in their local area, or for those who have busy schedules.
Another advantage is the ability to customize the test to an individual's needs. Many online language tests offer different levels of difficulty and can be tailored to an individual's specific language goals and needs. This can be especially useful for those who are preparing for a specific language exam, such as the TOEFL or IELTS.
It also allows for greater flexibility in terms of test administration. With in-person testing, there are often strict time limits and scheduling constraints. Online testing, on the other hand, allows individuals to take the test at their own pace and to pause and resume the test as needed.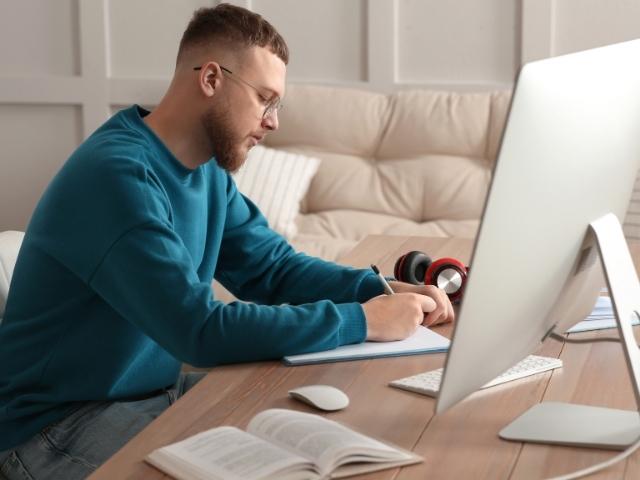 Potential Drawbacks of Online Testing for Language Skills
There are, however, some potential drawbacks to online testing. One concern is the potential for cheating. While proctoring can help to mitigate this risk, it is not always possible to ensure that individuals are not using unauthorized resources or receiving help during the test. Another potential concern is technical issues, such as internet connectivity or computer malfunctions, which can disrupt the test-taking experience.
Online testing can be a convenient and flexible option for evaluating language skills. It is important to consider the potential drawbacks. Yet, online testing can be an effective way to assess language abilities and progress.
Advantages of NT2 Oefening
Nt2 Oefening was developed by Mysoly engineers for the ones who want to get admission to Dutch universities, obtain Dutch citizenship, or work in the Netherlands. Nt2 Oefening, designed to improve your proficiency in the Dutch language, offers a real exam format on basic communication skills, such as speaking, listening, reading, and writing.
Thanks to its Machine Learning Algorithms, it provides instant feedback for writing and speaking exams, unlike its competitors. Also, Mysoly has developed Machine Learning Algorithms for Personal Dashboards. So, learners can discover their strengths and weaknesses. See our free demo and experience a real exam format!
Follow us on social media!