Dutch language testing experience in real-time
Simulate Official Dutch Language Exam Experience in a real format. 99% similar content, question types, and topics (inburgering & NT2).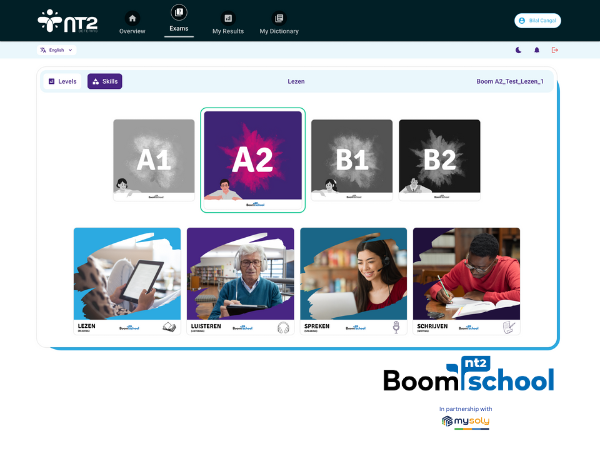 Subscribe to our newsletter now.
The smartest way for Dutch language testing
Both for language courses and exam takers
Welcome to Nt2 Oefening, your one-stop solution for mastering the Dutch language testing and passing the Dutch Civic Integration Exams (Inburgeringsexam – Staatsexamen). Our platform offers a range of Dutch language practice exams designed to help you improve your Dutch language proficiency and prepare for the exam.
With our technology partner Mysoly, we understand that the Dutch Civic Integration Exam can be challenging, so we provide Dutch language practice exams in a real exam format for all four skills – listening, writing, reading, and speaking. When the project is completed, you can analyze your performance, identify your strengths and weaknesses, and improve your scores with instant feedback and personalized analytics powered by generative AI algorithms.
It will be available at all levels and at full capacity at the end of 2024.
Improve your candidates' Dutch proficiency with our unique instant feedback experience on all four language skills. Not just in reading or listening, but also in speaking and writing, our platform allows users to instantly recognize their mistakes in seconds without the help of a teacher and supports their learning process with the right examples. Let your students learn from their own mistakes in seconds and improve their skills with personalized support.
can use their existing BOOM accounts and share them with their students without further activation.
Pricing
Individual Subscribers Only!
Are you enrolled in a course?
Check whether your institution is a BOOM NT2 member. Students of BOOM NT2 member institutions can use our platform for free. If you wish to purchase individually, please register.
1 User LicenseMost Popular

€

59.00
Test simulation for all level
Unlimited testing
Reading, Listening, Speaking, Writing
Personal Performance Dashboard
AI-Based Instant Feedback
Online Support, 7/365
Coming soon
Our demo testers love us because...
See what others are saying about Nt2 Oefening and how it helped them prepare for the Dutch Civic Integration Exam!
I have tried the test version of the portal. This online exam simulator is quite relaxing and not stressful at all. It gives you a chance to experience the real exam environment. Everything is almost the same as the real exam. Even the exam screen. I am very happy to meet this website. Thank you so much.
Thank you for letting me test the portal. That is really unique experience. Thanks to the performance dashboard this website offers, I can see my results and progress and evaluate them. It is an effective way to see my weakness. I strongly recommend it if you want to pass the exam.
Thank you very much for demo test. I am sure that it will be more in May 2023. To get instant feedback even for writing and speaking is wonderful experience for me. It is really working. It is obvious that you are professional. Your format, the whole exam screens, options and questions are very similar to the real exams.
Mysoly is a team of engineers who are fully focused on the goal of developing unique and custom online e-learning platforms supported by generative AI technology. More than 15 years of experience in Data Management and Software Development gives them the power to design solutions in a fast and exceptional way.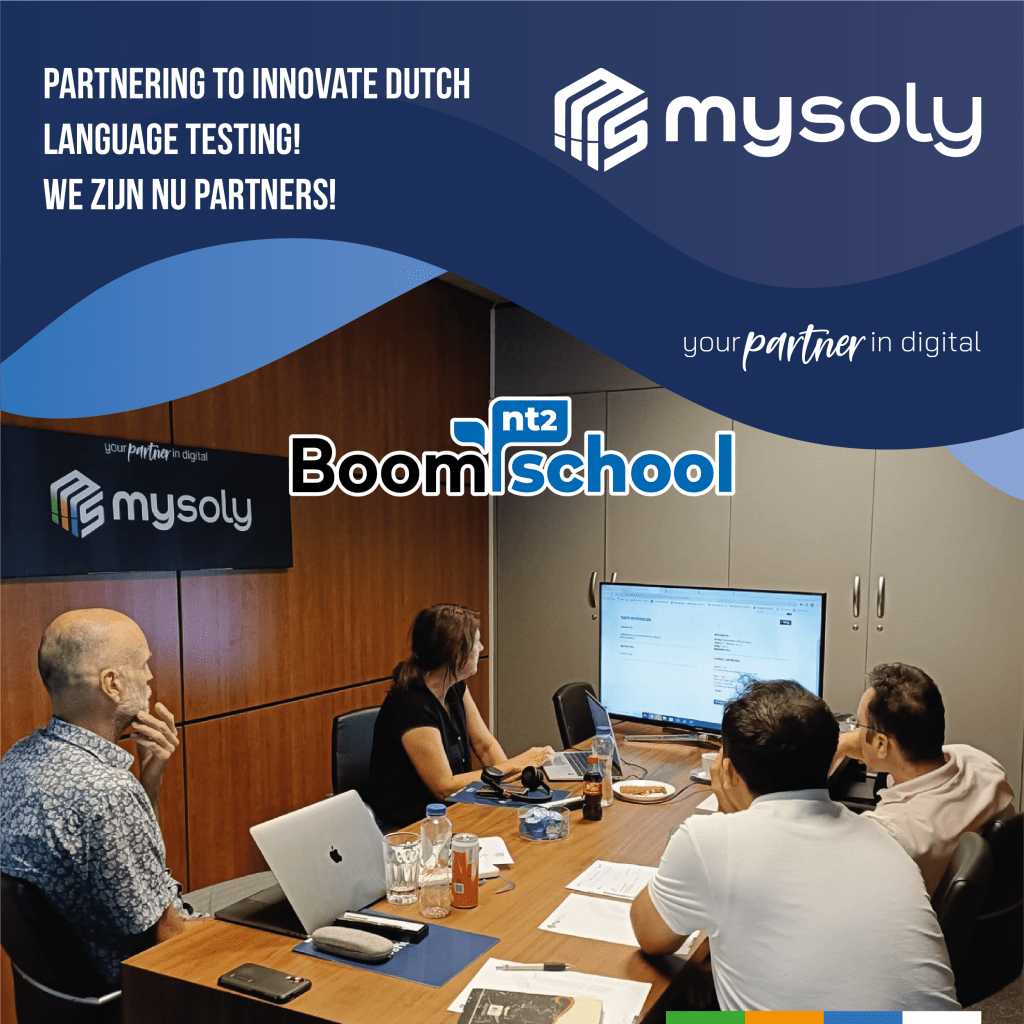 All Skills with

InstantFeedback
You can improve yourself in all skills. At different levels from A1 to B2, in the skills you feel incomplete or want to try. All you have to do is log in to the platform. The instant feedback feature in the speaking and writing tests will excite you too. Stay tuned.
FAQs
Your Questions, Our Answers
What is Nt2 Oefening and how does it work?
NT2 Oefening
Nt2 Oefening is a platform that provides practice exams for the Dutch Civic Integration Exam. It offers real exam formats and a personal dashboard. You can practice your Dutch listening, writing, reading, and speaking skills online and receive instant feedback on your answers. Our machine learning algorithms show your strengths and weaknesses and offer possible options for ideal answers.